Best PCs for music production 2023: Apple Macs and desktop computers for your home studio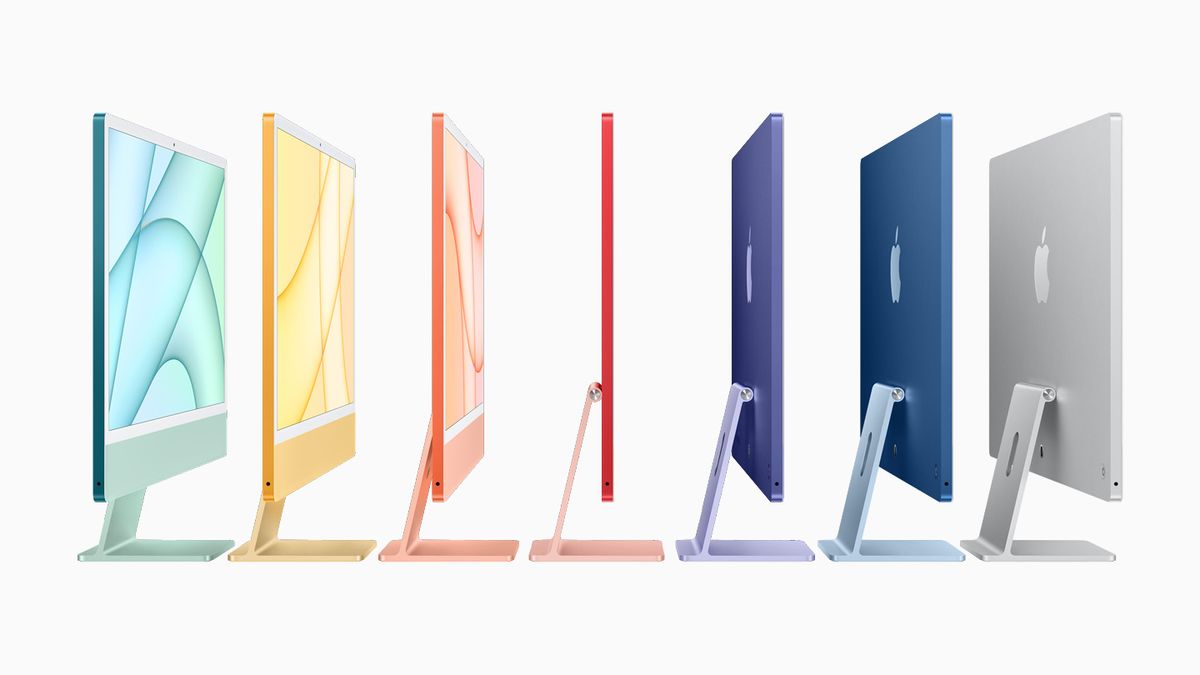 It used to be that when it came to computer music production, it was always a case of getting the biggest and most powerful machine you could afford. These days, it's more than possible to run your whole studio from a slim and much more portable laptop, but that doesn't mean that the best PCs for music production are redundant. There's still room for a dedicated desktop PC in any studio and in this best PC buyer's guide we cover a varied bunch of different models, with recommendations for a wide range of music production tasks.
Using a laptop is great, don't get us wrong. They're convenient, easy to transport, and don't take up much space – and for some, a simple sub-£/$500 laptop will be enough to start crafting beats and producing basic tunes. For many of us that have dedicated studio spaces, however, there isn't the requirement to take our rig everywhere. We want our computer to be the nerve centre of our studio; our creative hub. We don't need something compact – we need something powerful. This is where desktop PCs come into their own, with their superior pound-for-pound performance and upgradability. With that in mind, allow us to shine a light on some of the best PCs for music production.
We've included some expert buying advice at the end of this guide. If you'd like to read more about what you should consider when buying one, then hit the link. If you know what you're looking for and want to get straight to the products, then keep scrolling.
Best PC for music production: Our top picks
If you're making the leap from a laptop to a desktop computer-based music studio, you are fortunate enough to have a lot of choice.
If you've gone down the ready-made route, there are some great options to choose from. The Dell XPS series offers the perfect balance of price, performance and power, without ostentatious gaming trappings like RGB lights or edgy graphics. It's a sensible, grown up range of desktop computers that will happily serve you for many years to come.
Mini PCs have become more popular recently and could make an ideal transition computer between laptop and desktop, but their power does still fall behind that of bigger PCs. Of these we recommend the Geekom Mini IT8 as it has decent processing grunt and a budget asking price for those starting out with music production. 
If you want to go all out in terms of the ultimate PC, then we head to the gaming sector with machines that offer as much power as you could ask for. The CLX Scarab, for example, delivers the kind of specs we used to dream of, and you can customise them yourself, although this power, of course, will cost you.
For Apple fans, you're looking at either a Mac Mini or iMac – both with M1 processing – although there are some caveats to consider. Since transitioning to its own in-house M1 processor, compatibility with some major music production applications has been patchy but is now improving. 
Best PC for music production: Product guide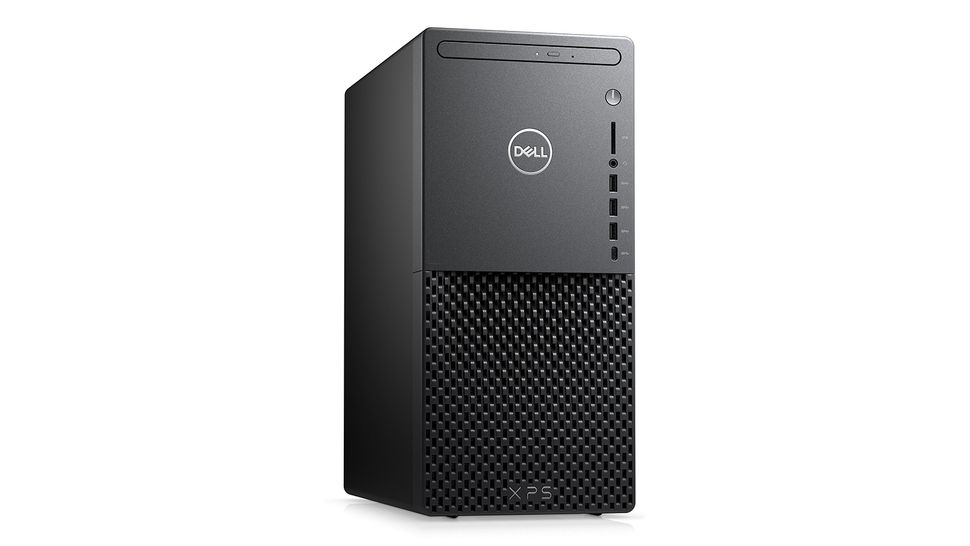 Dell has built up a lot of credibility as a result of its Macbook Pro-challenging XPS line-up of performance laptops. It figures, therefore, that its XPS desktop range will offer a solid alternative for anybody who doesn't side with Apple, or isn't up for going down the gaming PC route.
Sitting above its Inspiron tier of everyman desktops, the Dell XPS 8940 might look fairly unassuming but under the hood is a very nicely spec'd desktop PC which will excel at music production. We particularly like the high number of connectivity options, with four USB 3 slots on the front of the machine, meaning there's less reliance on dongles and hubs than you might normally encounter. 
If you're looking for a flashy machine you can show off in your YouTube videos, this isn't it. But if it's a powerful, trustworthy beast of a desktop PC that will devour renders, plugins and other processes, then the Dell XPS 8940 is a very safe bet indeed.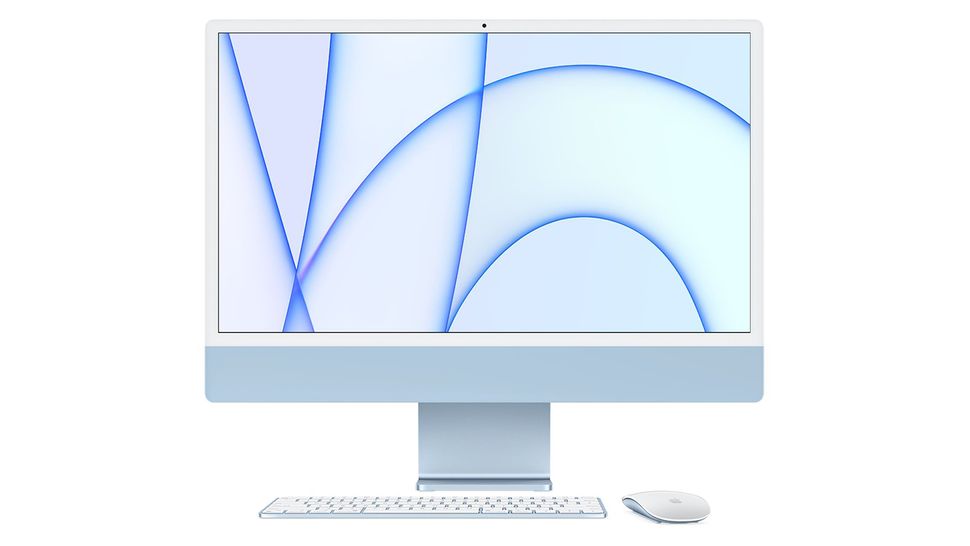 Apple's famous all-in-one series has history in the colour stakes, with the old iMac G3 range introducing the idea that computers didn't have to be black or beige. With the latest Apple iMac M1 line-up, it's gone back to that playful attitude, only this time there have been some serious changes under the hood. This is down to the new M1 architecture employed by Apple, which is both good and (potentially) not so good news for music production. 
The good news is if you're a Logic Pro X user; Logic and the M1 chip have been optimised to kingdom come, so the user experience there is flawless. Where we'd normally frown at trying to produce tracks using only 8GB of RAM, with the M1 range it works as well as any 16GB+ system we've used in the past. The downside is if you use a DAW which hasn't yet been fully optimised. They'll still work, thanks to backwards compatibility given by Apple's Rosetta software, but you won't enjoy the full performance benefits. Yet. That said, in terms of future-proofing, it's not like Apple is going to perform a U-turn and go back to Intel so you can bet compatibility will come at some point.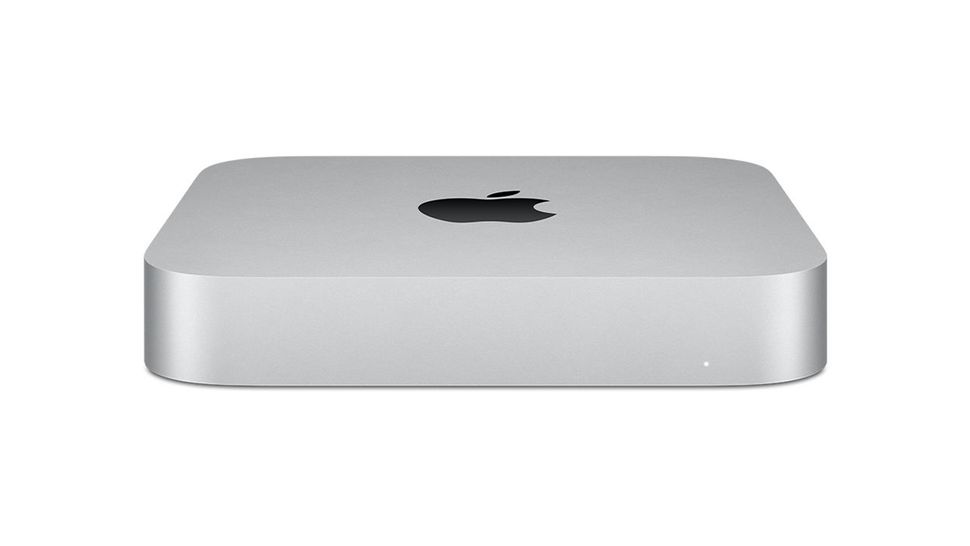 If you're within the Apple ecosystem already, but want something more static to run your music production tasks, then the Apple Mac Mini is still a safe bet. As with the 2021 Apple iMac, you now have the choice of an Intel-based model, but we've opted for the latest M1 version. Apple doesn't mess around with its tech and the latest M1 chips have been a huge success and can handle most music production tasks with ease.
It's still the same grey square that it's been for a number of years, but therein lies its beauty. It's small enough that it can be tucked away from view, but powerful enough that it will satisfy the needs of many producers and musicians.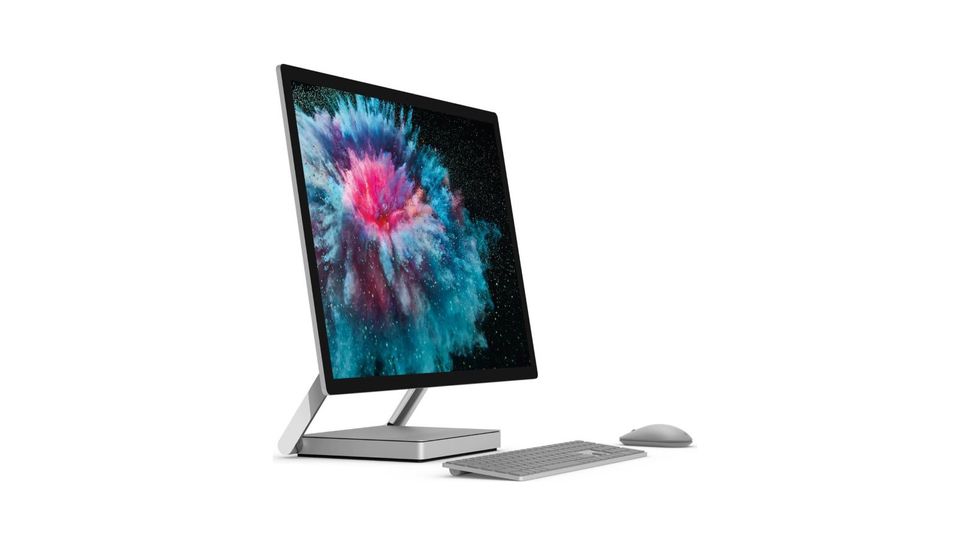 As if to prove it isn't Apple that has the monopoly over elegant computers that cost the same as some cars, Microsoft offers up the Surface Studio 2. Now in its second iteration, this is some machine. Centre stage is the 28" PixelSense display, which can be titled downwards so it becomes like an enormous, hugely powerful tablet. We can see the benefits for DAW users of having effectively their entire session laid out in front of them, ready to be tweaked intuitively by hand, rather than mouse and keyboard. It's all rather futuristic, we think.
That said, innovation like this is going to cost you. That blow is softened when you consider the power this thing is packing – 32GB of RAM will give you confidence running huge multitrack sessions, while the 2TB SSD ensures buttery smooth access to your sample libraries.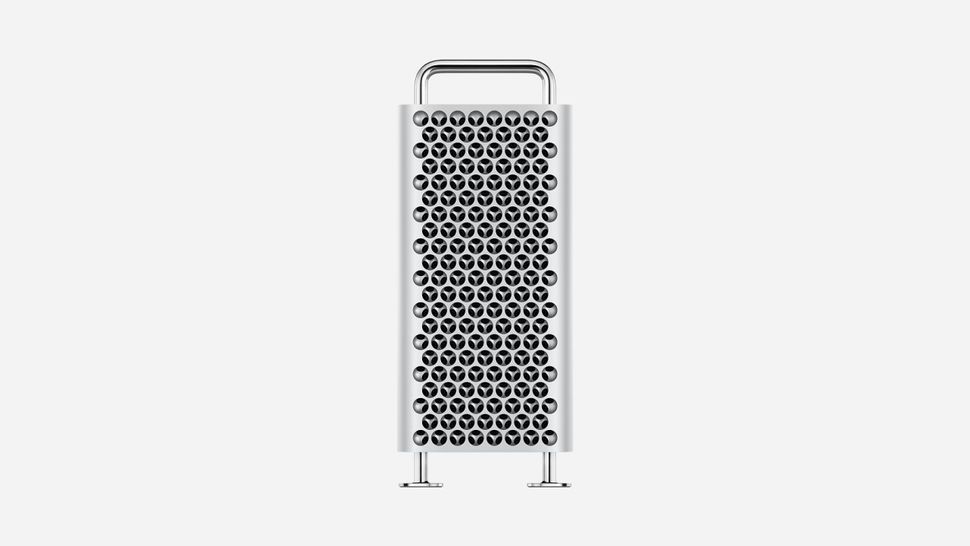 It seems churlish when talking about the new Apple Mac Pro, this high peak of consumer computing excellence, to refer to it as the 'cheese grater'. You have to admit there's a resemblance though? Put that to one side, however, and marvel at that potential spec sheet. It is, frankly, nuts. Fun game; visit the Apple website and max out the potential specs. We did, and got a final cost of over $64,000. For a computer.
Safe to say the new Mac Pro will be more than you would ever need, and that statement will probably still be valid in 10 years' time. Nice to dream though, right?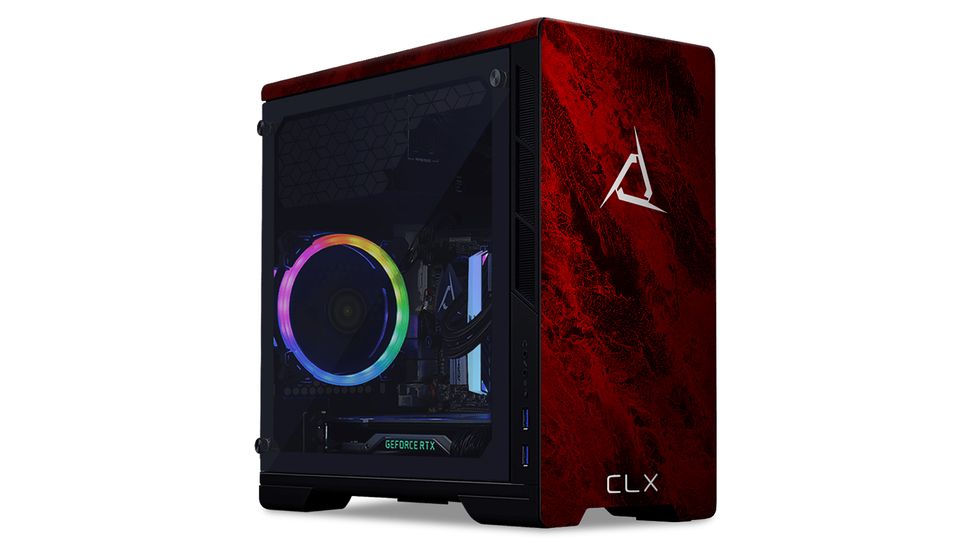 We often include gaming PCs in these buyer's guides simply because they are designed to deliver the kind of power you may well need for music production. 
This custom built gaming PC could be the most powerful PC in this round-up as you can spec it however you wish. CLX Scarab currently has a CPU max of as high as the latest Intel Core i9-11900K or AMD Ryzen 9 5900X processors. Graphics go up to the latest AMD Radeon RX 6900 XT or Nvidia RTX 3090 cards, and for RAM and SSD storage, the sky is the limit. 
Base configurations start at around $1,500 and you can easily tip over $5,000 (and then some) if you wish, so these machines aren't for everyone. But you're not building the system yourself, so it's guaranteed to work and deliver all the power you need (and can afford).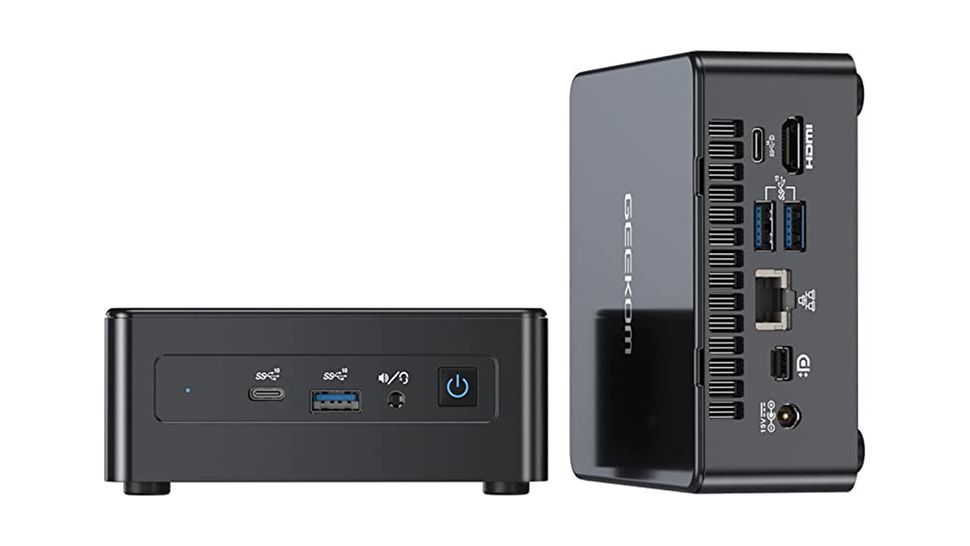 At around the size of roughly five pieces of bread stacked on top of one another, the Geekom Mini IT8 has a near-perfect spec for any budget-conscious producer. 16GB of RAM means you can manage some pretty hefty sessions, while 256GB solid-state storage (expandable up to 1TB) is good for the price.
We'd perhaps have reservations about how it would cope under serious duress; a sad fact about PCs is that processors under serious pressure produce serious heat, and therefore require cooling. But at this price, and with this level of portability, it may be the perfect machine for anyone starting their music production journey.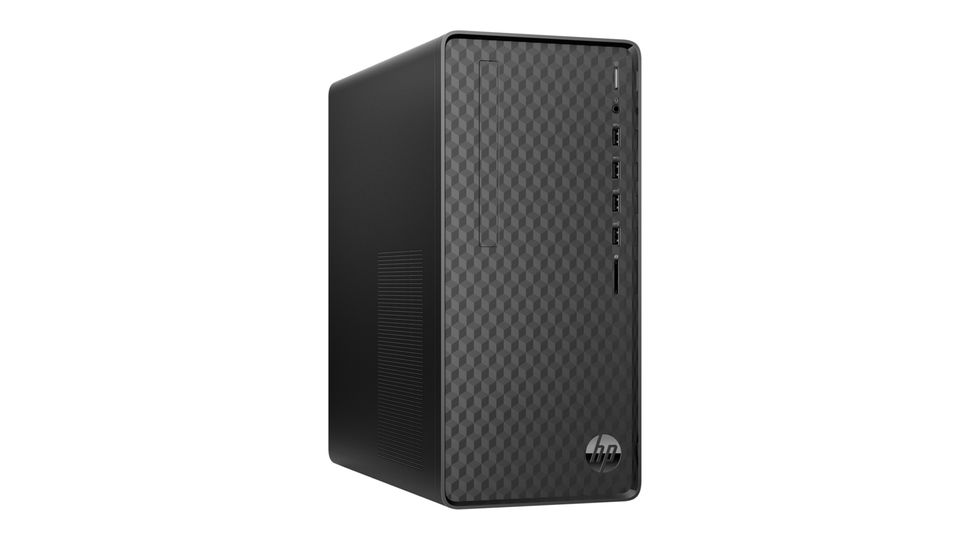 While it won't win any design awards, or become the centrepiece of your chic new studio space, the HP Essential Tower is a highly capable, very well-priced PC that will serve you well for basic music tasks.
The Essential Tower has 8GB of RAM, which is fine for most tasks you'll throw at it, while there are plenty of USB ports and even an SD card slot on the front to allow for additional storage. It might not be pretty, but we can see it being more than capable enough for plenty of people. Oh, and the addition of a mouse and keyboard in the bundle means you'll only need a monitor to be up and running.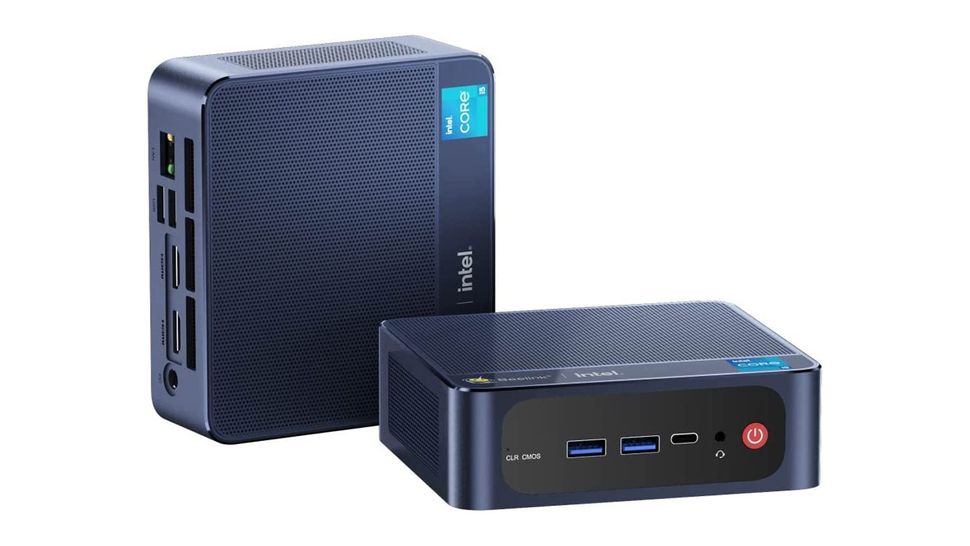 Intel's NUC (Next Unit of Computing) spec has resulted in smaller PCs but that doesn't mean less power as this Beelink SEi11 Pro Mini PC proves. It can do all the tasks that a regular desktop machine can handle as it offers the full four-core and eight-thread power of a Core i5 processor. With plenty of memory and an NVMe main drive, the result is a highly responsive machine that runs like something much larger, so will handle many music tasks. 
The SEi11 can have its RAM expanded to 64GB and multiple USB 3.2 Gen 2 ports also allow the attachment of plenty of external hardware, including music peripherals. The asking price is higher than some mini PC options, but there is more power here too. A good compact choice. 
Best PC for music production: Buying advice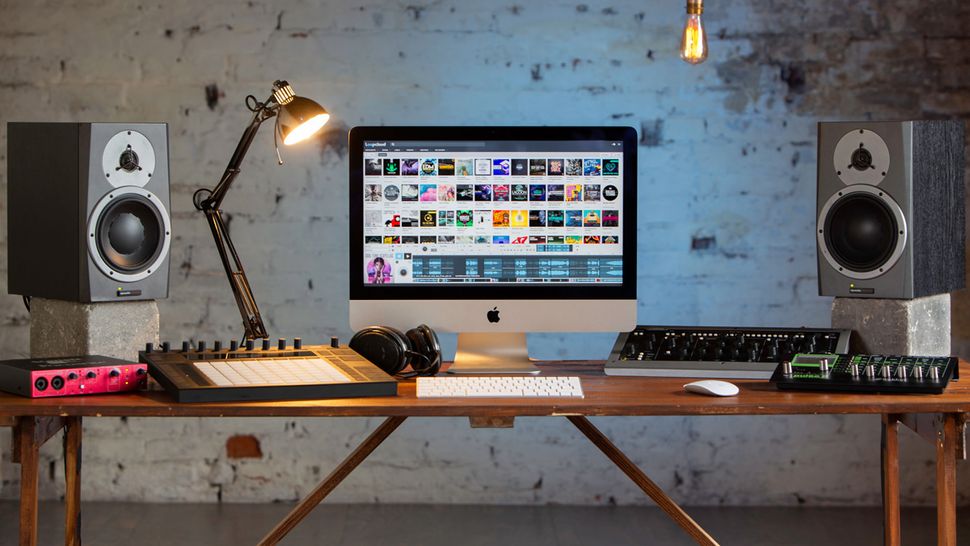 What makes a great music production PC?
MusicRadar's got your back
Our team of expert musicians and producers spends hours testing products to help you choose the best music-making gear for you. Find out more about how we test.
One of the major benefits of choosing a desktop PC for your studio over a laptop is the ability to extract much more in the way of performance. Without the need for portability, and with a physical footprint less of a constraint, desktop computers can instead major on sheer grunt. For music production, there is a holy triumvirate you should look for; processor, RAM and storage. Gamers and video producers will need to include the graphical capability in their search criteria but, assuming this is an audio powerhouse, the three areas above should top your list.
What CPU do I want in a music production PC?
The central processing unit (CPU) is the brain of the computer. It's the part that carries out the work and makes things happen. Whether it's running multiple VST plugins, exporting audio, or fetching data, the processor is the heart of any computer and shouldn't be overlooked. Typically, the absolute lowest spec processor we'd advise looking at would be Intel's i5 range (ideally i7), or the AMD Ryzen 7. While a slower CPU will technically be able to run DAW applications and their associated processes, everything will just take that much longer. This means freezing tracks, rendering or exporting finished mixes and using complex plug-in effects or instruments.
Is cooling important with a music production PC?
Also of importance regarding CPUs is the issue of cooling. Desktop PCs are typically larger in size than laptops, and therefore have superior options for cooling. Processors give off plenty of heat, after all. A choice you may have to make is between fan or water cooling. Both have advantages and disadvantages; however, the reduced noise from water cooling gives it an edge in environments where volume levels are a factor, e.g. recording booths. 
How much RAM do I need?
RAM is also hugely important. It's here that the computer holds relevant data and makes it available to access quickly. For audio production that means sample files, bounces and other important data. Thankfully, most desktop computer builds are capable of being upgraded – best to check before you buy – as this does at least allow you to boost its capability in the future. It's usually fairly inexpensive to do this too. As a minimum, however, we wouldn't advise starting out with less than 8GB of RAM installed, even 16GB if you can afford it.
What type of storage do I need?
Storage is the other key ingredient. For audio work, we'd recommend a hybrid approach. Regular hard disk drives (HDDs) offer huge amounts of storage, but lack in the speed department. Solid state drives (SSDs), on the other hand, are much quicker at accessing data making them ideal for storing sample libraries but are usually more expensive. Combining the two is often a good solution. 
You may have noticed we haven't mentioned audio capability in a desktop computer – pretty fundamental, you'd think? The simple reason is that music and audio production requirements – i.e. plugging in recording microphones or guitar cables – are better handled by external audio interfaces and that's an entirely different conversation which we won't cover here.
Whichever option you choose, from pre-made to custom builds, desktop PCs are still very much an attractive proposition for music production. Providing you know the specs you should be looking out for, you'll be sure to find a machine that will keep pace with you for years to come. 
How we test PCs for music production
Music production PCs require a certain degree of performance if they're being used for music production. You can look on a spec-sheet, or a build list, if you want a theoretical metric for how a machine will perform but in the real world, it's only when a PC is put under duress that you will see how it will cope with your musical projects. 
We carry out a variety of tests when we're evaluating the best PCs for music production, including standard trials to see speed and performance capabilities when you're recording, mixing, tweaking and generally navigating your way around a large DAW session. We'll check the connectivity options, to see if users with large sample libraries on external storage will be happy. And we check the overall snappiness of the PCs actions, from its initial boot-up time through to how quickly and easily it copes with changing external hardware like audio interfaces. 
A good machine should be able to breeze through these checks, or it won't make the list. Finally, we try to get an understanding of the PC's potential longevity; can it be upgraded with new components and, if so, is that process simple enough? Then, and only then, do we consider a PC suitable for our list.
Find out more about how we test music gear and services at MusicRadar.